Books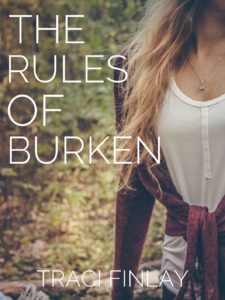 Charlotte Stahl and her brother, Ian, have had a pretty rough childhood. Looking back, their fondest memories were playing a game they made up called Burken. So when Ian invites Charlotte to play as a twenty-four-year-old adult, Charlotte feels she could use a little nostalgia and agrees. But when Ian threatens to kill her in the middle of the game, Charlotte is literally running for her life as she tries to understand why her brother wants her dead.
Meeting Jack Swaring on her journey doesn't help; Charlotte has no time for butterflies in her stomach. Besides, falling for him would only put in him danger. If she is going to survive, she knows she has to do more than run from city to city as Ian chases her. She has to dig into a haunting past to find out where things went wrong, and at what point she lost sight of reality. With no other choice but to reopen old wounds—and with Ian hot on her trail, and now Jack's—Charlotte learns that sometimes evil has to manifest in order for good to succeed.
Aubrey Weston has one goal in life—to give her daughter, Karis, the best life possible. But that's pretty hard to do when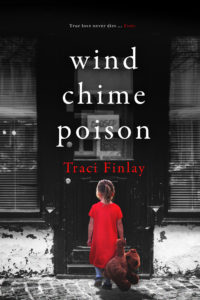 her relationship with her husband, Luke, is nothing short of toxic. In fact, there is something so destructive about Luke and Aubrey together, that their manipulative competition escalates to the point where she leaves him; Aubrey trusts Karis with no one.
But when an old man named Randall keeps popping up and saving her and Karis from near-death situations, Aubrey makes an exception to her no-stranger policy, and they form an awkward camaraderie. However, Randall is far from being anyone's saving grace; Aubrey is quick to find out that this kindred spirit has deceitful tendencies like she does. In fact, Randall has a secret—a subtle tie to Aubrey's past. Randall is able to provide not only the missing pieces to the puzzle that is Aubrey's history, but also the key to beating Luke (despite their heating sexual tension) and winning custody of Karis.
By joining forces with Randall, Aubrey is able to give Karis the ultimate life … but she is so deep into mind games that she's blurred the line between good and evil, and when she finally hits rock bottom, will she even be able to tell the difference between those who want to rescue Karis and those who want her dead?